Roasted Vegetables Recipe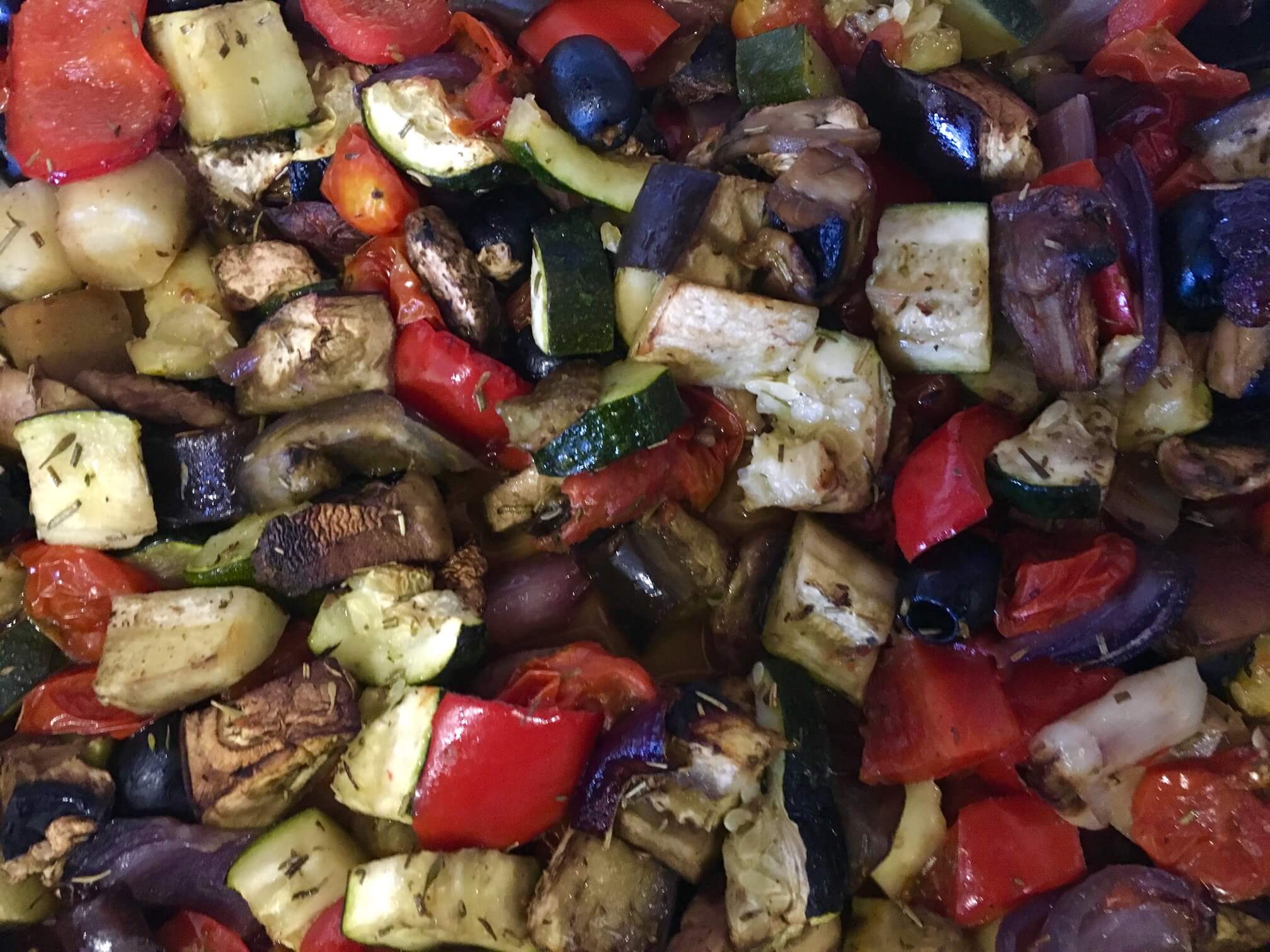 This roasted vegetables recipe is such a versatile dish. It can be served with almost anything - couscous, pasta, quinoa, garlic bread - the list is endless. It's always worth making at least double quantities, as the left overs can be used to make all sorts of other amazing dishes, such as the appetizer - roasted vegetables and goats cheese tart, the main meal- Pesto, Olive, Feta and Mediterranean Vegetable Tart or the pasta dish - pasta with roasted vegetables and red pesto.
Roasted vegetables are so colourful and flavoursome, it's hard to believe just how incredibly simple it is to make them. Just chop the veggies, drizzle with oil and roast in the oven for an hour. Easy and delicious!
This is also a great recipe for those trying to eat a healthy diet. There is very little fat per portion and the vegetables are bursting with vitamins, fibre and nutrients

Add a strong flavoured cheese (cubed) or chicken fillets during the last 20 minutes of cooking to add extra flavour, texture or protein. If you have any other vegetables in the fridge, such as leeks, carrots,  or squash, simply chop these into bite sized pieces and add to the roasting dish. Make sure that you spread out the vegetables and don't have more than 2 layers deeps in the pan so that all the vegetables can roast evenly.
Enjoy making and eating this roasted vegetables recipe!

Serves 4
Preparation time: 20 minutes
Cooking time: 1 hour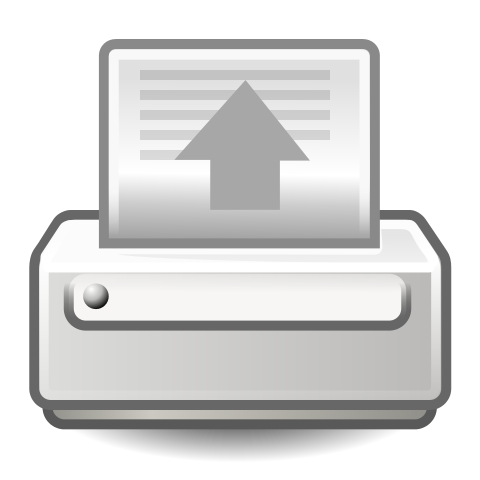 Printer friendly recipe

---
Ingredients for Roasted Vegetables Recipe:
1 large Aubergine (Egg Plant)
2 large, or 4 small Courgette (Zucchini)
100g (or 1 cup) button Mushrooms
1 Onion - red if possible
300g (or 1 and 1/2 cups) Cherry Tomatoes
2 Peppers (Bell Peppers) - mixed colours of red, yellow or orange if possible
200g (or 1 and 1/2 cups) Black Olives - pitted
2 Garlic cloves (optional)
1 Tablespoon Mixed Dried Herbs, such as Basil, Oregano, Thyme and Rosemary
2 Tablespoons Olive oil
Salt & Pepper

---
Equipment needed:
Large Roasting Dish - the larger the better!
Chopping Board and Sharp Knife

---
Method:
Pre heat Oven to 200 0 C / 400 0 F / Gas mark 6
Chop the aubergine (Egg plant) into 2.5cm cubes
Cut the courgette (Zucchini) in quarters lengthways, then chop each quarter, into 2 cm slices
Remove the stem and seeds from the peppers, and then cut into 3 cm chunks
 Wipe the mushrooms if necessary and then chop any large ones in half. Leave the smaller ones whole
Peel the onion, cut in half and then cut each half into 6 pieces
Drain the olives (if in brine)
Peel the garlic and slice into thick slices.
Place all the vegetables into the roasting dish. (Don't forget the tomatoes which haven't needed any preparation!) Stir to mix
Drizzle the olive oil over the vegetables and stir well. Sprinkle the herbs, salt & pepper evenly over the vegetables
Place in the oven to roast. Remove half way through cooking to stir.
The vegetables will be cooked when they are soft and starting to darken around the edges. Whilst this recipe is very forgiving, and the vegetables can be left for anything up to 90 minutes, keep an eye on them so that they don't burn
If additional items are required, such as chicken breast fillets, feta cheese cubes etc, these can be added on top of the vegetables for the final 20 minutes of cooking