Roasted Vegetable Tartlets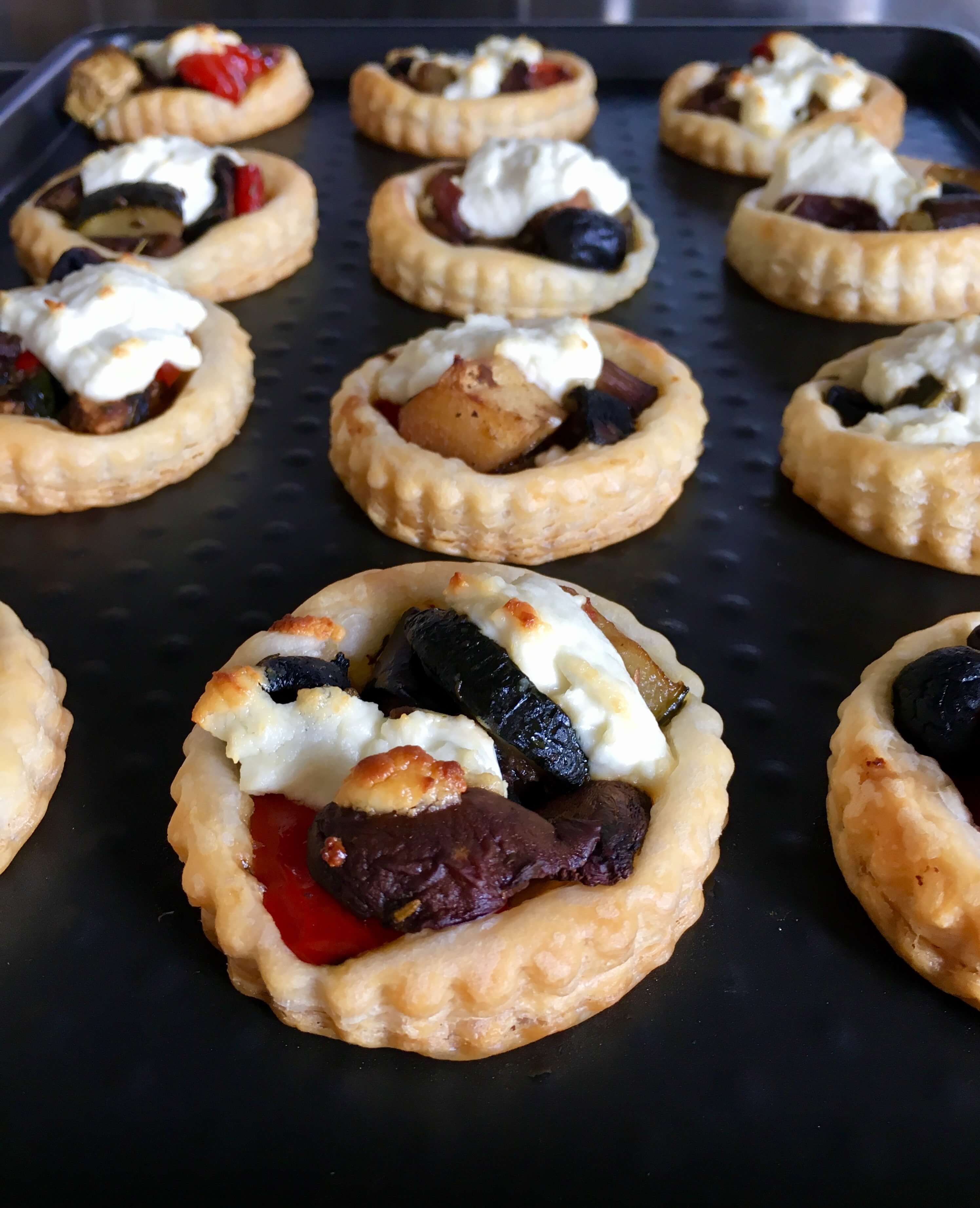 These roasted vegetable tarts are so simple to make but will really wow your guests. The colourful mix of vegetables are  visually appealing and the goats cheese on the top gives a greath depth of flavour. Piled up on a large platter, they will make a fabulous addition to a finger buffet or you could serve 2 or 3 on plate with a small leafy salad garnish as an appetizer.
Whilst they taste at their best when served hot, they are still delicious to eat when they have cooled down and will keep in the fridge for a couple of days after being cooked.

These roasted vegetable tarts use the Roasted Mediterranean Vegetables Recipe  You can cook them specifically for this recipe, or, to be super efficient, you could prepare double quantities of the roasted vegetables, eat one portion for dinner, and save the other half to use in this recipe the next day.

Makes approximately 24 tartlets
Preparation time: 20 minutes (if you have already got roasted vegetables prepared) or 40 minutes (if you are preparing the vegetables from scratch)
Cooking time: 15 minutes (if you have already got roasted vegetables prepared) or 1 hour 15 minutes (if you are preparing the vegetables from scratch)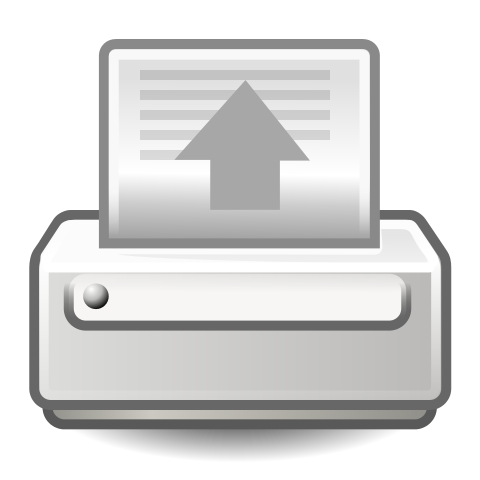 Printer Friendly Recipe

---
Ingredients for Roasted Vegetable Tart:
375g (or 1 sheet) Puff Pastry
225g (or 1 cup) Soft Goats Cheese
1 quantity of Roasted Vegetables (see recipe here)
1 Egg, lightly beaten
Flour for dusting

---
Equipment needed:
2 Baking Sheets / Trays - preferably non stick, but if not, grease them or line with baking parchment before using.
2 Circular Cookie Cutters - one larger than the other (size 7.5cm / 3 inch and 5cm / 2inch)
Rolling Pin
Small Bowl for beating the egg
Small Whisk or Fork for beating the egg
Pastry Brush

---
Method:
If you haven't got cold roasted vegetables already prepared; cook the roasted vegetables as per the recipe. Leave to cool before using in this appetizer recipe.
Pre-heat the oven to 200 0 C / 400 0 F / Gas Mark 6
Lightly dust your work surface with flour. This will stop the pastry from sticking to the work surface when you are rolling it. 
Roll out the pastry until it is approximately 1cm thick. Using the larger of the cookie cutters, stamp out as many round circles as you can from the pastry. Put to one side, then bunch up all the remnants of pastry into a ball to stick them together, and then roll out the pastry again into a 1 cm sheet and stamp out more circles.
Continue this process until you have no more circles left - it will probably yield about 24 circles.
Taking the smaller of the cookie cutters, gently press a circle inside each of the pastry circles. The aim is to leave an indentation on the pastry circle, rather than cut all the way through. Place the circles of pastry on the prepared baking sheets / trays. Spread them out so that there is a couple of cm space between each one (as per the photo above)
Using a fork, prick the surface of the pastry circles
Lightly beat the egg. Using the pastry brush, brush over, or "paint" each pastry circle with a small amount of beaten egg.
Using a small spoon, top each pastry circle with some of the roasted vegetables mixture. Make sure that you stick within the borders of the smaller circle, so that you are left with a circular frame on your tartlet. This will rise up to give the edge of the tart. 
Top each of the tartlets with a teaspoon of the soft goats cheese.  
Place in the oven and bake for 10-15 minutes, or until the pastry is risen and golden and the goats cheese is tinged a slight orange/brown colour on the edges
Allow the roasted vegetable tarts to cool for a couple of minutes before serving. Enjoy!