Leek and Potato Soup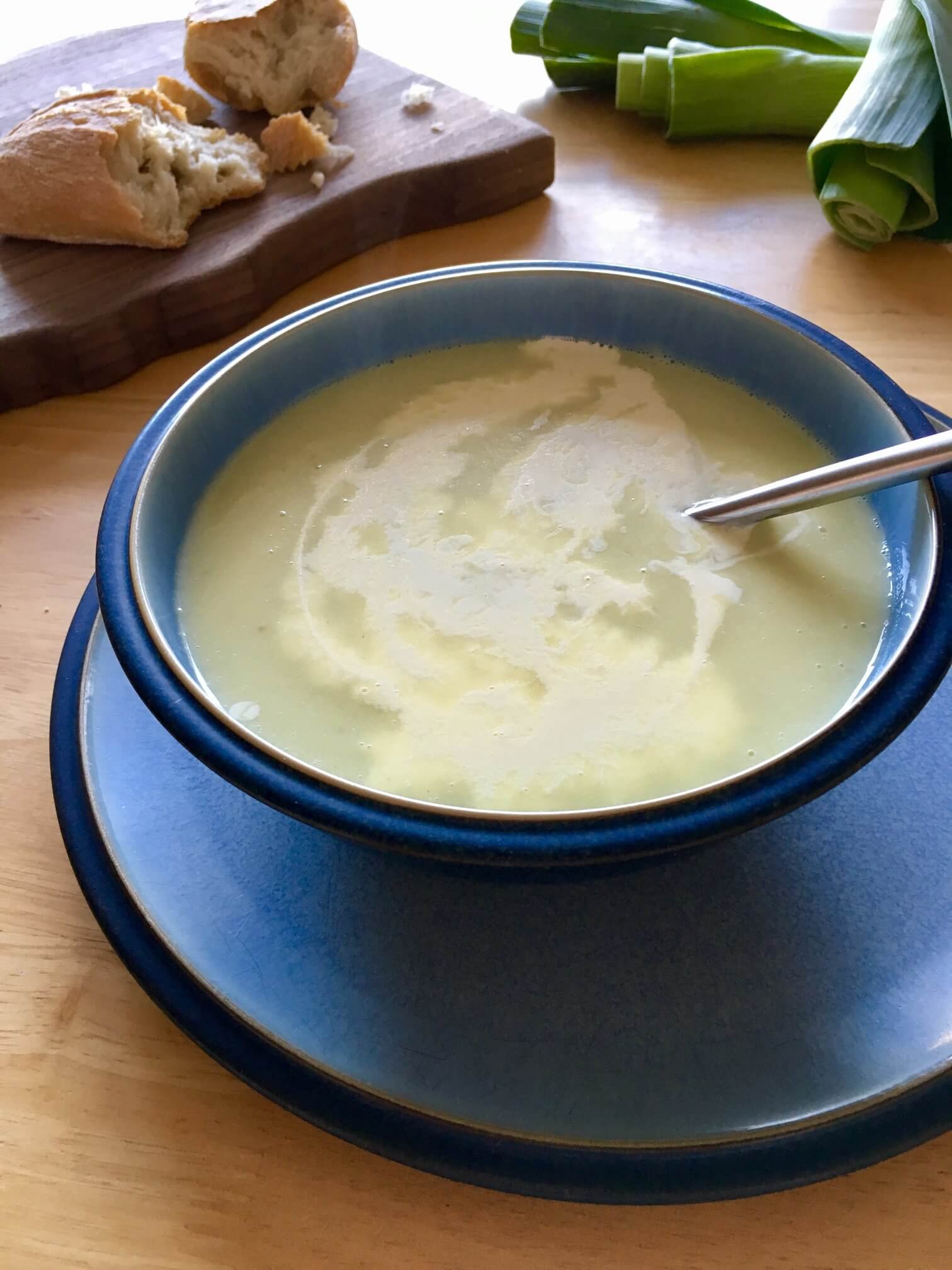 Leek and Potato soup is a comfort food classic! Food historians argue over whether the recipe has its origins in America, or in the French version known as Vichyssoise. Either way, today it proves as popular as ever, often voted the number one soup.
This is a really simple recipe. There are 3 vegetables used, leeks, potatoes and onions which are cooked in hot stock and milk. Extra cream can be added in a swirl as a garnish at the end to increase the creaminess of the soup - according to personal taste.

Serves: 3 -4 people
Preparation time: 5 minutes
Cooking time: 35 minutes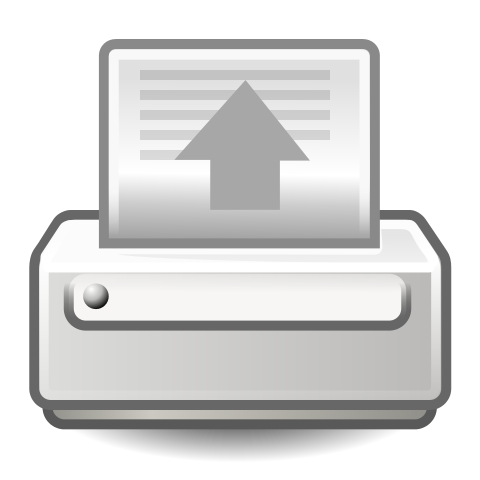 Printer Friendly Recipe

---
Ingredients for Leek and Potato Soup:
4 Large Leeks
2 Medium Sized Potato (350 - 400 g in total)
1 large Brown Onion
50g (half a stick) Butter
1 litre Vegetable Stock (made with stock cube or stock powder)
150 ml Semi Skimmed Milk
Salt and Pepper to taste
Optional Cream to garnish the soup before serving

---
Equipment needed:
Chopping Board and Sharp Knife
Potato Peeler
Measuring Jug
Saucepan
Hand held (Stick) Blender or Liquidiser
---
Method:
Peel the potatoes and chop them into large cubes (approx. 3 cm)
Peel and finely cut the onion. Chop and discard the top and tail of the leeks. Remove the outer layers and slice the inner, paler leeks. If the leeks have come fresh from the garden or farm, wash the slices to remove any earth.
Place the saucepan on a medium heat and melt the butter. Add the potatoes, onions and leeks and stir well. Add salt and pepper, turn down the temperature and leave to cook for approximately 15 minutes.
Boil the kettle and make up the vegetable stock according to the packet instructions
Add the hot stock and the milk to the saucepan, turn up the temperature so that the liquid is starting to bubble but not at boiling point. Lower the heat so that the soup is gently simmering and cook for 20 minutes.
Once the potatoes are soft enough to slide a knife into, remove the saucepan from the hob.
Blend until smooth, either using the stick blender or a liquidiser. Depending on how long this takes, the soup might need to be re-heated to bring it back to temperature. Don't serve this tepid!
Do a quick taste test to see if it needs anymore salt and pepper
Serve in bowls, adding a swirl of double cream if desired.
Delicious served with fresh bread, and a chunk of cheese on the side.