Courgette Spaghetti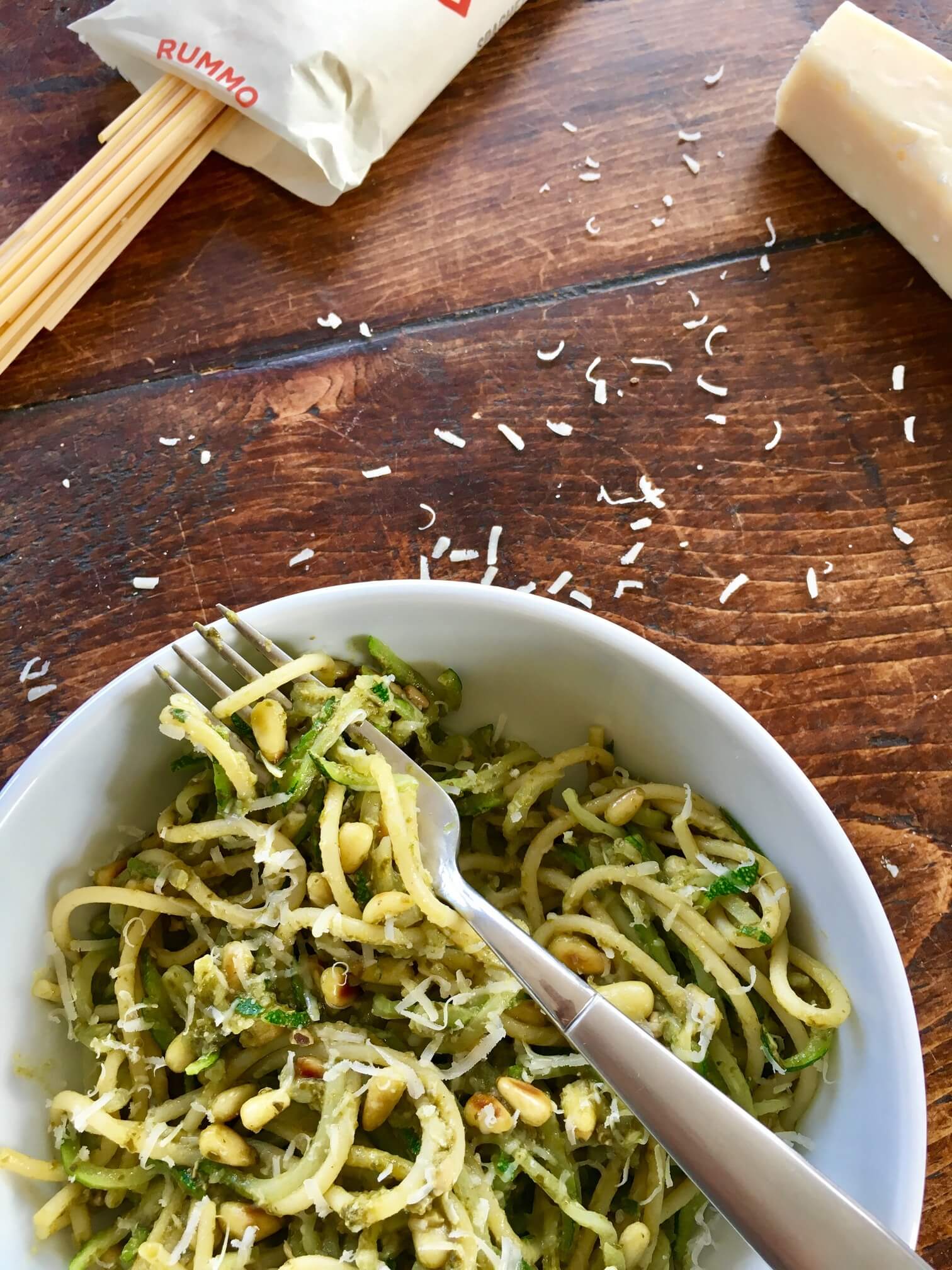 Courgette Spaghetti - also known as courgetti or zoodles (zucchini noodles) is a delicious and lighter alternative to regular spaghetti. Whether you are looking to reduce your carbohydrate content or simply want to add more vegetables to your meal, courgetti are a popular and healthy choice. In fact, the difference between 100g regular wheat pasta and 100g courgette spaghetti is approximately 300 kcals.
Courgetti is commonly found in most large supermarkets, and given that it only takes a couple of minutes to fry (or even less to boil) it is a speedy alternative to pasta and works well with most pasta sauces. You can, of course, make your own courgetti using a spiralizer too. Simply follow the manufacturers instructions.
This is a really simple courgette spaghetti recipe, using the classic pesto and pine nut combination. This meal uses part courgetti and part regular pasta spaghetti and so it is filling for those with larger appetites, whilst still getting the vitamin and fibre benefit of the courgetti.

Serves: 2
Preparation time: zero preparation if using shop bought courgette spaghetti. Up to 10 minutes if using a spiralizer
Cooking time: 15 minutes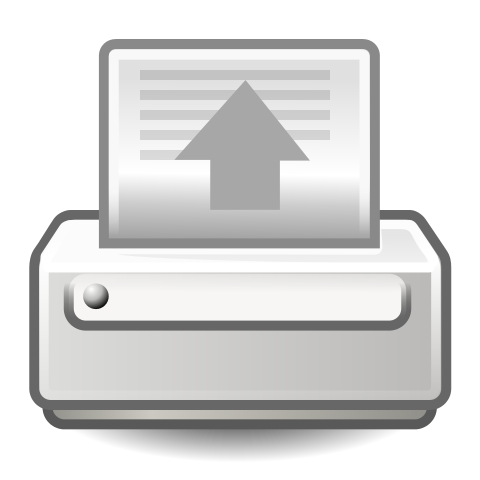 Printer Friendly Recipe

Ingredients for Courgette Spaghetti:
250g / 1.5 cups Courgette (Zucchini) Spaghetti
100g / 1 cup  Regular Spaghetti
3 to 4 tablespoons Pesto (either shop bought or home made)
30g / 3 tablespoons Pine nuts
3 to 4 tablespoons grated Parmesan (according to personal taste)

---
Equipment needed:
Large Saucepan
Small Frying Pan (preferably non stick)
Cheese Grater
Colander
Spiralizer (if making your own courgetti)

---
Method:
If you are preparing your own courgetti, use the thin noodle attachment on your spiralizer to create long pasta like pieces of courgette.
Bring a pan of salted water to the boil and add the pasta Spaghetti. Cook as per the packet instructions, normally 8-9 minutes.
Meanwhile, heat the frying pan until hot, but do not add any oil. "Dry fry" the pine nuts, by adding them to the frying pan and continuously shaking the pan so that the pine nuts jump around in the pan and both sides of the pine nut get toasted. Turn the heat off from the pan when the pine nuts are a dark golden colour. Do not allow them to go blackened and burnt.
When the pasta is cooked to the "al dente" stage, drain the spaghetti into the colander and place the empty saucepan back onto the heat.
If you are using a jarred pesto, pour off a small quantity of oil from the top of the pesto and add it to the saucepan. Fry the Courgetti in this basil / pesto oil for 2 minutes. (if your pesto has not got a quantity of oil separated from the sauce, simply use 1 teaspoon of olive oil)
Return the pasta to the pan. Add 3 to 4 tablespoons of pesto (according to taste) and stir well until all the pasta and the courgetti is coated in pesto.
Add the toasted pine nuts and give the dish one last stir
Divide the courgetti between 2 plates or (even better) pasta bowls. Top with grated parmesan and serve immediately whilst the meal is hot!