Stuffed Peppers Recipe with Halloumi, Olives and Tomatoes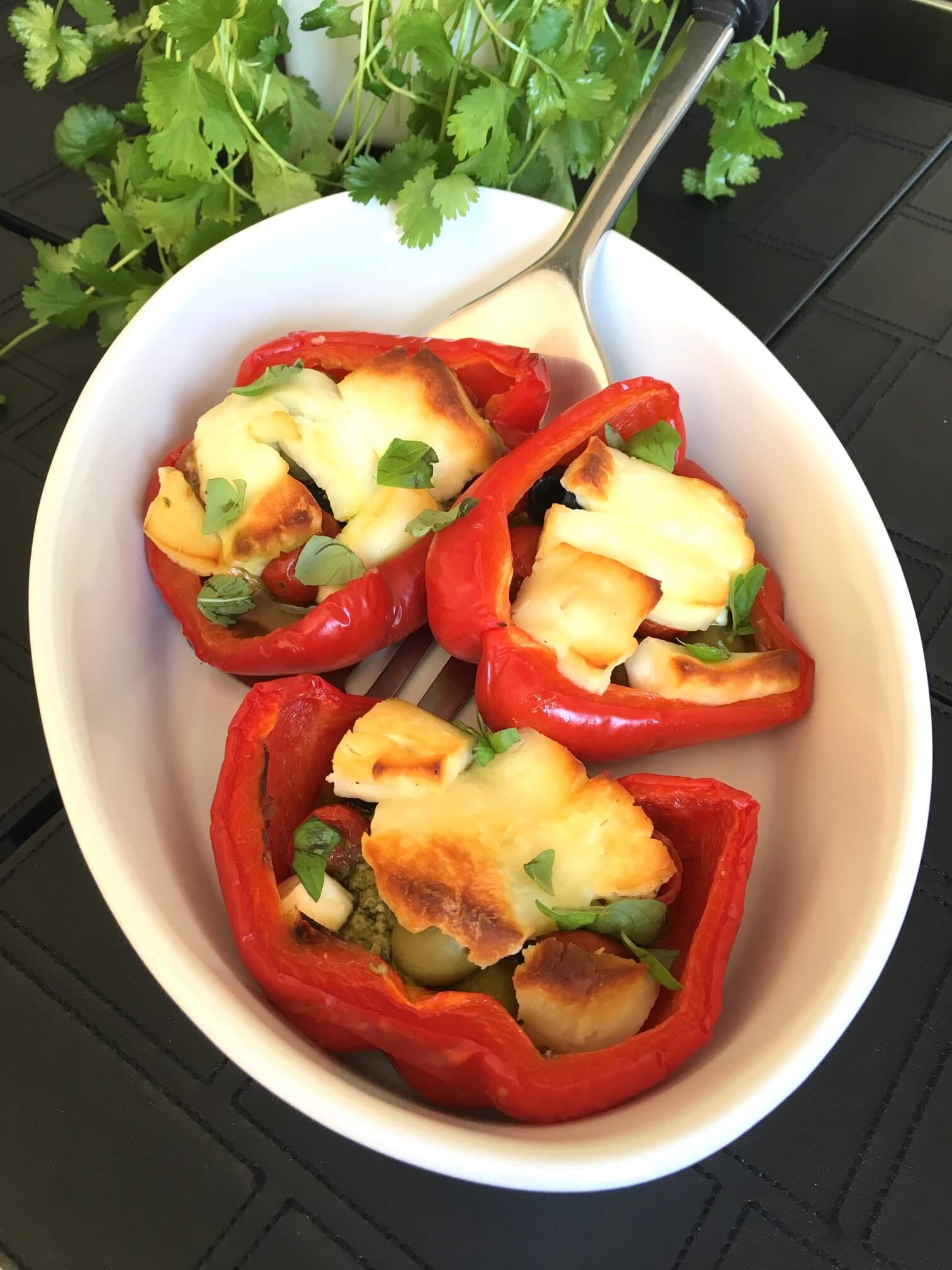 This stuffed peppers recipe is so quick and easy to prepare, that you will hardly believe the delicious results that will come out of your oven. The combination of olives, tomatoes, basil and peppers conjures up a warm evening by the Mediterranean sea, The addition of halloumi, which goes crispy and chewy when baked in the oven really turns this dish into something satisfying and special.
Any colour pepper works well in this stuffed peppers recipe, although red, orange and yellow ones are the sweetest. Baking them in the oven, with the juices from the roasting vegetables and the moist green pesto really transforms them into a tender and tasty vegetable. 
Feel free to use any kind of Pesto - homemade, the shop bought fresh variety or from a long life jar in the cupboard - any sort will add a richness and depth of flavour to the meal.

Serves: 3 as a main course or 6 as an appetizer.
Preparation time: 10 minutes
Cooking time: 30 minutes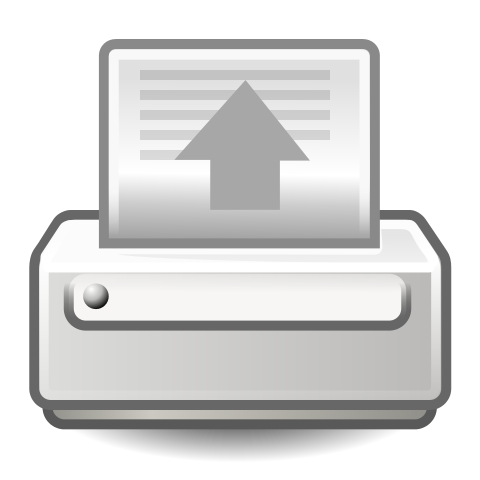 Printer Friendly Recipe

---
Ingredients for stuffed peppers recipe:
3 large Bell Peppers (choose your favourite colour!)
6 Tablespoons Green Pesto Sauce
12 Cherry Tomatoes
18 Pitted Black Olives
18 Pitted Green Olives
250g Halloumi Cheese (approx. 2 cups)
Fresh Basil leaves - shredded to garnish (optional)

---
Equipment:
Oven proof dish or baking tray, at least 25cm x 30cm
Chopping board and sharp knife 

---
Method:
Pre-heat the oven to 200 o C / 400 O F / Gas mark 6.
Slice the peppers in half lengthwise, (cutting through the stalk) and remove the seeds and pith. (Discard these) Put the peppers in the oven proof dish, face upwards.
Place a tablespoon of pesto into the well of each pepper.
Slice the cherry tomatoes and the olives in half.
Place 4 halved tomatoes, 6 halved black olives and 6 halved green olives inside each pepper
Cut the halloumi into slices. Share evenly between each of the peppers, topping the olive/tomato filling so that the majority of the vegetables are hidden by the cheese
Bake in the oven for 25-30 minutes or until the peppers are soft and tender and the halloumi has started to turn crispy and golden on the edges. Be careful that it does not overcook and become dry.
Serve hot, allowing 2 half stuffed peppers per person for a main meal, or one half pepper per person for an appetiser. Garnish with shredded basil leaves if desired. This goes well with a fresh green salad and new potatoes or focaccia bread.