Moroccan Vegetables (with optional meatballs)
This Moroccan vegetables recipe is bursting with sweet and aromatic spices typical of Morocco. This colourful dish is packed with dried fruit and vegetables. The chickpeas provide protein and fibre for the vegetarian and it can easily be adapted with meatballs for meat eaters too. It is great served with couscous, but also works well with toasted flatbreads or pittas.
It freezes well, so it can be worth making a large panful and freezing the left overs to enable you to have a speedy meal of Moroccan vegetables on a future occasion.
Serves 4
Preparation time: 10 minutes
Cooking time: 20 minutes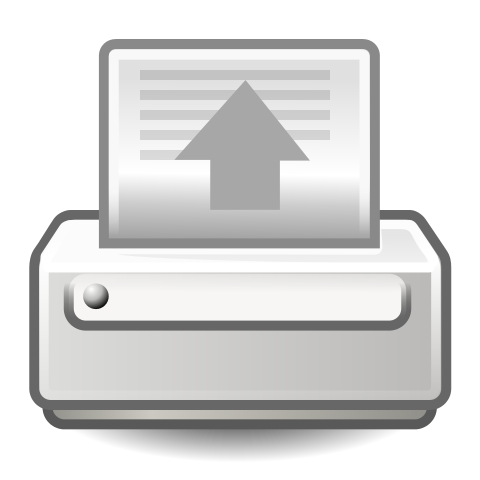 printer friendly recipe

---
Ingredients for Moroccan Vegetables:
1 Medium Sized Onion
1 large Red Pepper
1 Tin Chickpeas (400g or 14 oz) - drained and rinsed
80g (or 1/2 cup) Dried Apricots - chopped into thin slices
8 Dried Dates - stone removed and cut into quarters
1 Tin Chopped Tomatoes (400g or 14 oz)
300ml (or 10 fl oz) Vegetable Stock
1/2 Teaspoon Cinnamon
1 Teaspoon Cumin
1 Teaspoon Paprika
1/2 Teaspoon Ground Ginger
1 Tablespoon Olive Oil 
(Optional) 12 Beef Meatballs (350g)
Fresh Chopped Coriander (Cilantro) or Parsley to serve
Flaked Almonds to serve (optional)

---
Equipment needed:
Chopping board and sharp knife
Heavy based large saucepan or sauté pan
Measuring jug (if making vegetable stock from powder)
Oven safe baking dish (if serving with optional meatballs)
Sieve to drain chickpeas

---
Method:
If serving this dish with the meatballs, begin by pre-heating the oven to 180 o C / 350 o F / Gas mark 3
Peel and chop the onion into small pieces.  De-seed the pepper and slice into pieces approx. 3cm long
Optional - Place meatballs on baking dish and cook in oven for 15 minutes, or until cooked throughout.
Heat the olive oil in the pan. Over a medium high heat, sauté the onion and pepper until  both are soft, but not browned. This should take approx. 5 minutes
Turn the heat on the pan to low. Add the spices and stir continuously for 1 minute.
Empty the contents of the tinned tomatoes to the pan.  Add the vegetable stock, chopped apricots, dates and chickpeas
Bring the mixture to a simmer, and leave to cook for 10 minutes.
Serve with freshly prepared couscous as in the photo, or with toasted flatbread or pitta breads. 
Garnish with chopped fresh parsley or coriander and a handful of flaked almonds on top.
Add the meatballs on top for those who desire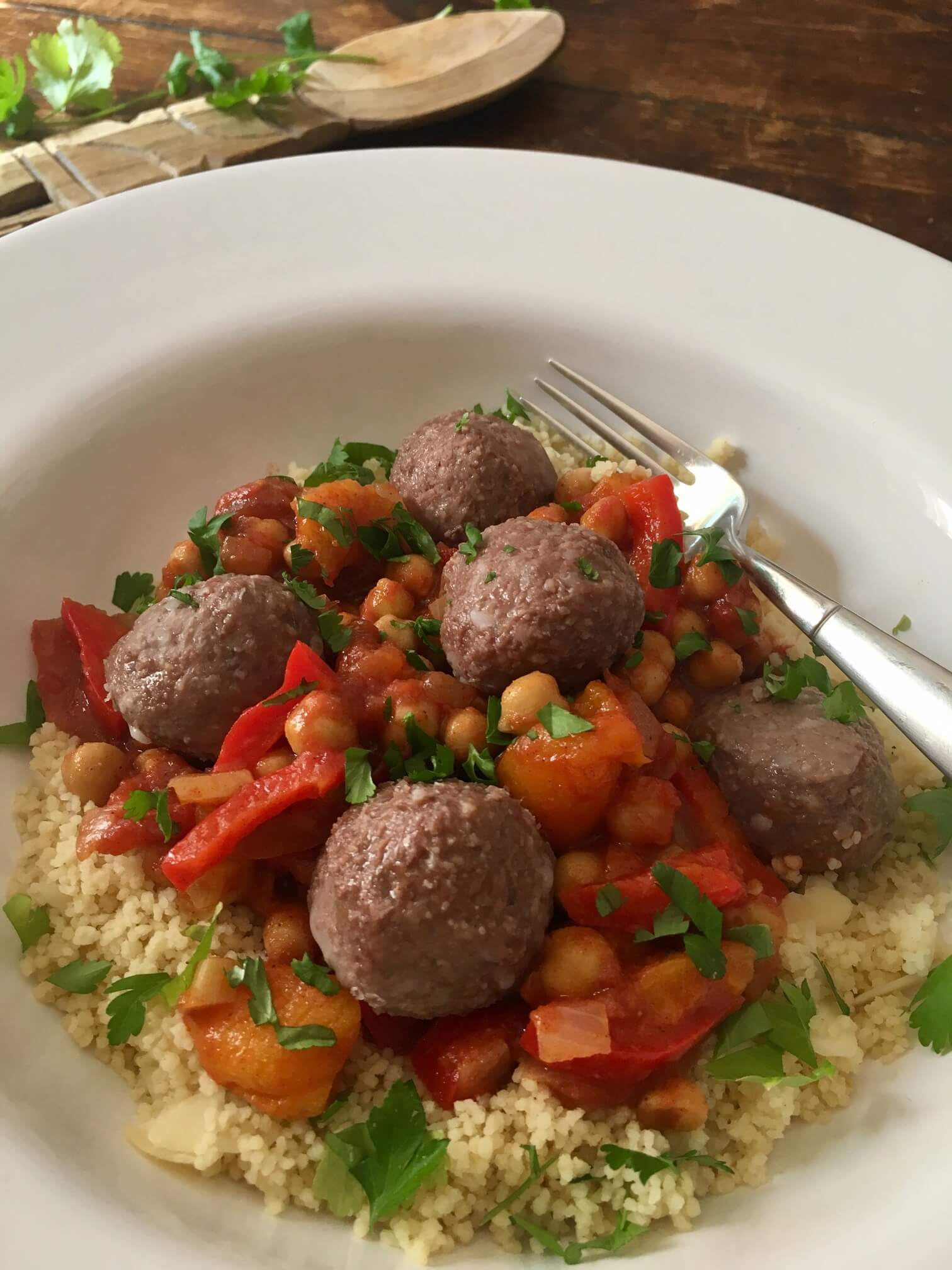 Moroccan vegetables - served with meatballs!