Mushroom, Spinach and Halloumi Flatbread Recipe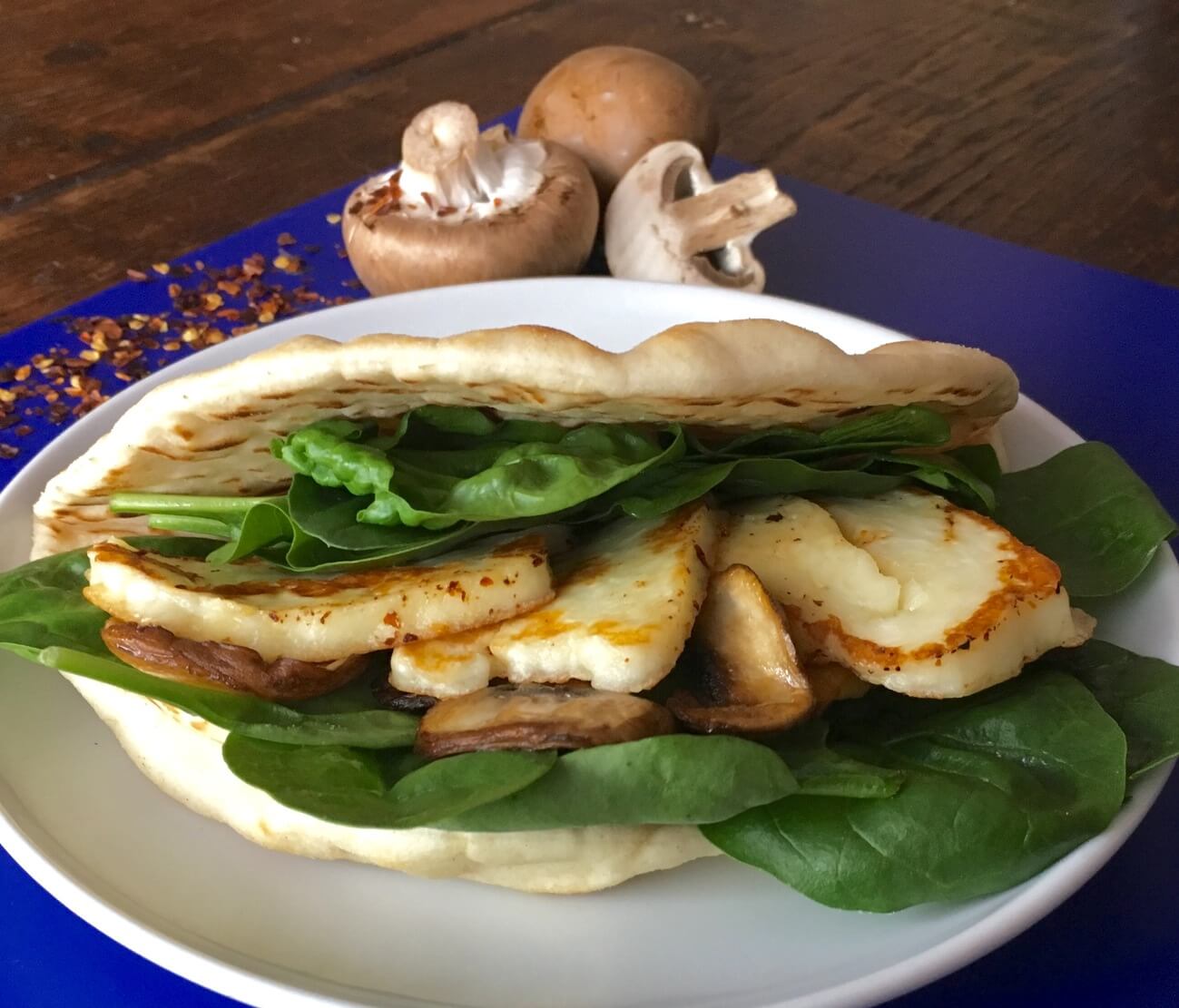 This flatbread recipe is a great go-to when you want a quick but filling and warming lunch. It only takes a few minutes to prepare and you will be rewarded with a delicious meal that will keep you going all afternoon.
The flatbread is filled with fresh and tender baby spinach leaves (which come with heaps of nutritional benefits such as fibre, iron, vitamins and minerals)  and anti-oxidant rich mushrooms that will boost your immune system. Add to this the chewy and rich flavoured halloumi (some call it the vegetarian alternative to bacon!) and you have yourself a great lunch. For those who prefer extra zing, sprinkle on dried chilli flakes when frying the halloumi to give the dish some pzazz.

Serves 1
Preparation time: 2 minutes
Cooking time: 5 minutes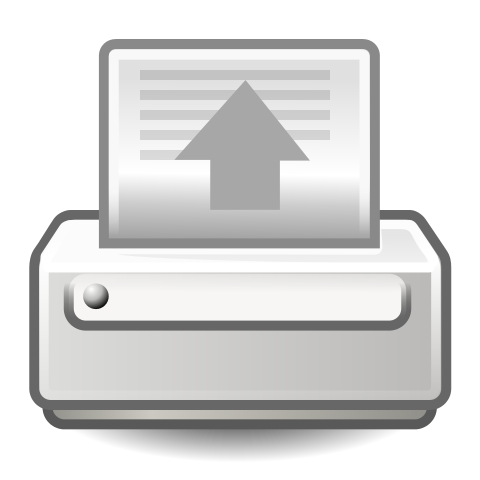 printer friendly recipe

---
Ingredients for flatbread recipe:
1 Flatbread
1 Large Field Mushrooms or 3 Regular Mushrooms
1 Large Handful Fresh Baby Spinach Leaves
3 Thick Slices Halloumi
1/2 Teaspoon Chilli Flakes (optional)
1 Teaspoon Olive Oil

---
Equipment needed:
Chopping board and sharp knife
Frying pan
Tongs

---
Method:
Thinly slice the mushrooms.
Drain any liquid from the halloumi. If you have bought a block of halloumi, cut 3 thick slices and pop the rest back in the fridge in a sealed container. Place the 3 slices on a piece of kitchen towel to absorb any residual liquid.
Heat the oil in the frying pan on a high heat.
Quickly fry the mushrooms so that go a dark brown colour and reduce in size. This will take 2-3 minutes.
Once the mushrooms are cooked, move them to the side of the frying pan so that they remain hot, but not overcooked. Place the halloumi in the frying pan, keeping the temperature up high. Fry on each side for approx. 30 seconds at a time, turning it over until each side gets an attractive red/orange crispy textured coating 
If you like your food on the spicy side, now is the time to sprinkle the dried chilli flakes on the halloumi! Turn the heat off from under the frying pan.
Get to work with preparing the flatbread. First of all, stuff the flatbread with the baby spinach leaves. Next, using the tongs, carefully remove the mushrooms from the frying pan and place these on top of the spinach. Finish by adding the halloumi - evenly spacing the 3 slices so that every mouthful gets the combination of mushroom, spinach and halloumi. 
Sit down quickly to eat! This flatbread recipe is not as good once it has cooled!